East Main Street Incentive Zone
The City adopted the East Main Street Incentive to encourage private investment in underutilized and vacant properties, increase traffic to existing business, and improve the economic vitality of Meriden's east side. You may contact the Office of Economic Development to confirm if your project qualifies or fill out the application form below.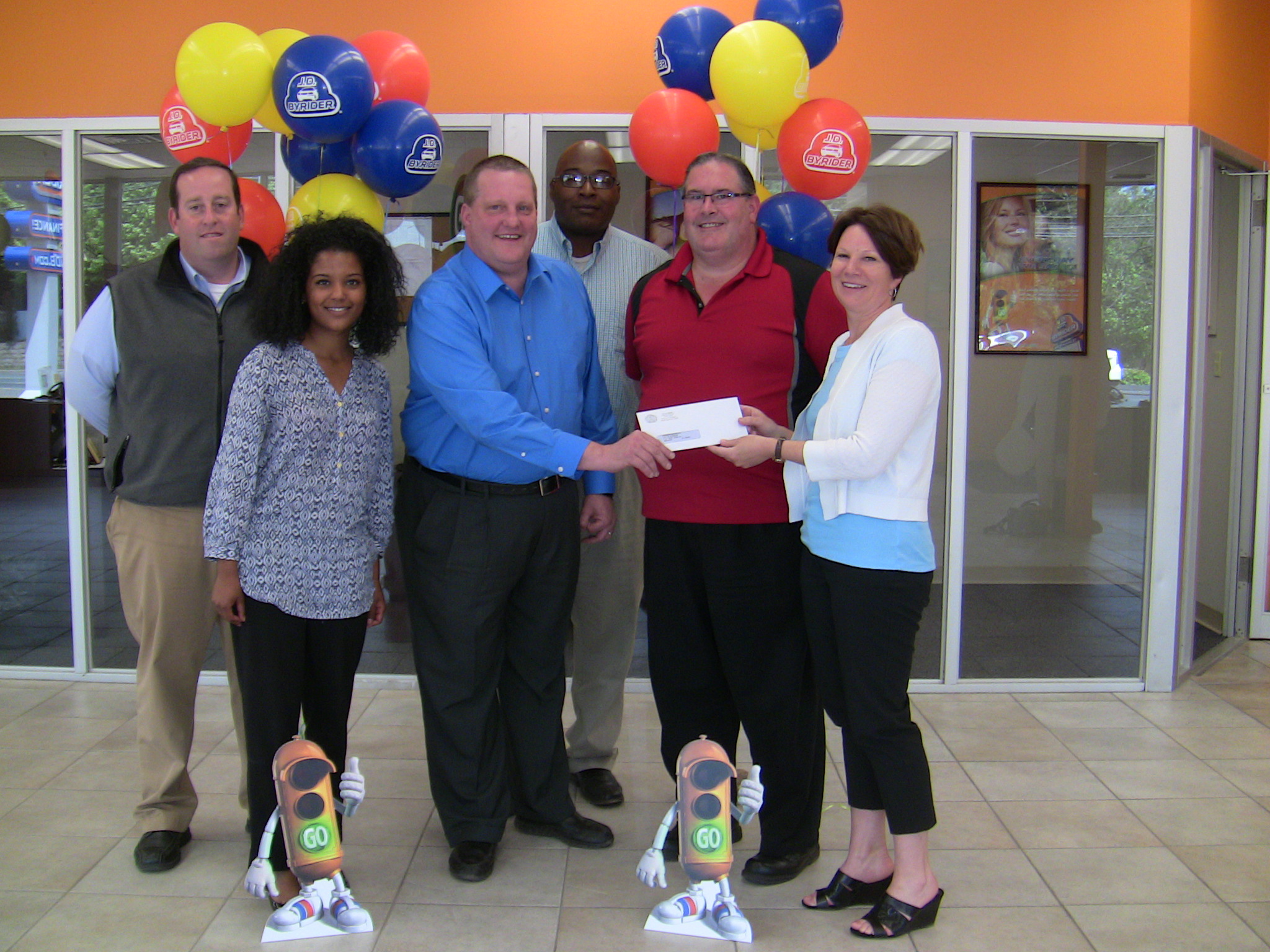 Pictured: JD Byrider staff accepting incentive check for relocation to 1187 East Main Street.